Beginner Classes Enrolling Now! Kid's Karate in Ramsey Teaches Discipline & Self Confidence!!
Get Started Today!
Kids Karate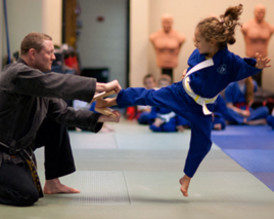 Whether your child is already a black belt in the making or is new to karate, we have the perfect class. We've designed our age-specific kids karate classes to suit the abilities of all skill levels. Your child will learn important non-violent methods of conflict resolution in addition to the self-defense skills that every child needs to know.
Learn More

»
Brazilian Jiu Jitsu
The Brazilian Jiu Jitsu classes at Steven's Karate are designed for everyone age 10 and up. You'll learn Jiu Jitsu in the traditional Gracie method, with a focus on grappling, ground fighting and holding. As you learn Jiu Jitsu, you'll be getting in the best shape ever, thanks to a powerful head-to-toe workout.
Learn More

»
Karate Birthday Parties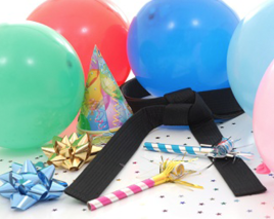 There is no better place to celebrate your special day then Steven's Karate. We offer fun, safe and well planned parties that will make your child's birthday an amazing experience! Stevens Karate offers Birthday Parties on Saturday afternoons.
Learn More

»
Experience the Best Karate School In Ramsey!
See results in no time! We are conveniently located near Montvale, Ridgewood, Paramus, Waldwick, Oakland, Wyckoff, Upper Saddle River, Mahwah, Saddle River, Franklin Lakes, Allendale, or Ramsey, New Jersey. If you want to get in shape and learn real Kids Karate, Brazilian Jiu Jitsu and Karate Birthday Parties then Stevens Karate is the perfect place for you!
Latest News